Rob has a new instrumental album with "The Older We Get The better We Were"
The videos are on youtube and distributed by LaneWay Music.
Illya Szwec has played bass on 4 tracks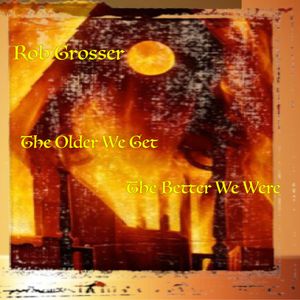 SONGLIST
1. WAHROOGA WOBBLE  (Robert Grosser)  
2. SHAKEN NOT STIRRED (Robert Grosser)   
3. FUNKY ELEPHANT (Robert Grosser)    
4.  GHOST SHIP OF THE SIREN QUEEN (Robert Grosser)
5. MO TOWN  (Robert Grosser  & Illya Szwec )
6. MERLIN   (Robert Grosser)   
7. BONDI STRUT  (Robert Grosser & Illya Szwec)   
8. TSUNAMI THURSDAY (Robert Grosser  & Illya Szwec )  
9. RISE OF THE NEW BREED  (Robert Grosser)    
10. LONGHORN DISCO (Robert Grosser & Illya Szwec )
Mixed & Produced by Rob Grosser
All Instruments played by Rob except Illya Szwec played Bass on Mo Town / Tsunami Thursday , The Long Horn Disco & Bondi Strut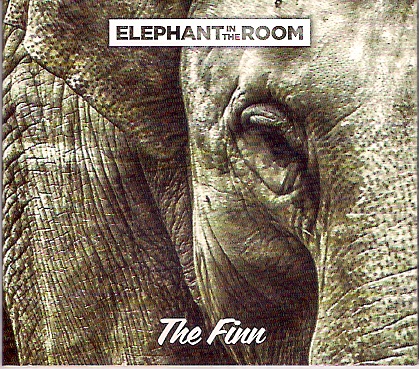 ELEPHANT IN THE ROOM   "The Finn
"
New instrumental band with Rob Grosser, Illya Szwec, Tim Gaze, Don Hopkins, Clayton Doley, Chris Turner and the Late Pete Wells (Rose Tattoo). The album is available through Bombora Records
Formed by Rob Grosser "Elephant In The Room" was recorded at Robs studio "DisgraceLands" with good friends Tim Gaze, (Taman Shud, Jimmy Barnes), Illya Szwec, (Continental Robert),  Chris Turner (Rose Tattoo, Stevie Wright), The Late Pete Wells , (Rose Tattoo, Buffalo). Don Hopkins, (Dr Dons Double Dose 2nd Place at The International Blues Challenge 2012). Clayton Doley, (Slash, Jimmy Barnes).
 
Rob wrote the majority of the instrumentals plus played the guitars , drums, bass and keyboards.
Illya wrote "Cherry" as well as playing guitar and bass on tracks.
The track "U Shuffle Blues" written by Tim Gaze & Rob. While they were working on the song a few days later Pete Wells dropped by as Rob was playing/ recording with Petes' solo Cds "Bodgie Da Da" , Mothers Worry" as well as Lucy Desoto & The Handsome Devils) and they finished their day recording his album Rob asked him to do some bass on U Shuffle, The rest is history.
The Elephant in the Room name came about as Rob wanted to go back to playing guitar writing songs in a similar vein to what he had re discovered after listening to Sandy Nelson "Let There Be Drums", "The Break" and The Alantics. Fascinated by the echo/delay sounds of The Shadows the majority of songs/sounds came for trying to copy the shadows guitar sounds but not really getting there. Chris Turner a fan of that style of music really helped Rob discovering that sound
Rob has always been interested in playing instrumentals as there is less constriction with styles and ideas as opposed to playing other styles such as rock and blues where the band cannot try to vere too far away from the genre.
 
All the musicians were all willing to contribute to recording and playing on the cd when asked .
"Its been great to get my friends to perform on the cd as well as live gigs . Besides all of them being amazing musicians they are all great people."
 
"The best part of playing this style of music is the freedom to do what you want. The album was a really enjoyable experience to write and record as the songs came together quite easy and the players could see exactly what was need for the music".
Even though Rob is known for playing drums he has always liked playing guitar having played years ago in a small pub band and has always been encourage to play by Tim and Chris.  In fact Rob has always asked Chris and Tim on sounds, how to play what etc so a lot of his growth as a guitarist has come from the help and advice of Tim and Chris, Pete and Illya .
 
The band plan to tour next year and will be including the players that perfomed on the cd. The Elephant band will be touring Australia wide playing venues and festivals

CD AVAILABLE at Bombora Records
Store Elephant In The Room "The Finn"
FOR BOOKINGS / INFO  HRD@bigpond.com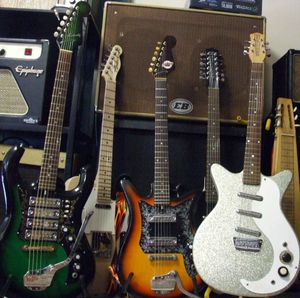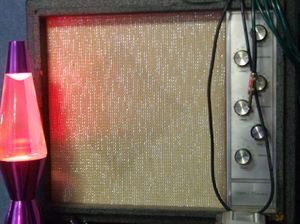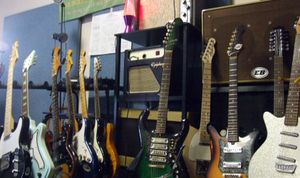 The Guitars I use for
                            most of my
                            different projects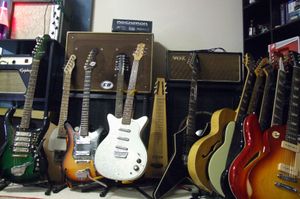 "The Finn"
ELEPHANT IN THE ROOM
0:00/3:29

0:00/3:20

0:00/4:23

0:00/2:56

0:00/3:32

0:00/4:13

0:00/4:22

0:00/5:31

0:00/3:34

0:00/3:56

0:00/3:45

0:00/3:23