Dr DONS DOUBLE DOSE - "CONJURE BAG" CD REVIEW
Hopkins/Grosser 
Think of a piano style and it's in the bag! The Conjure Bag that is. What an apt name for this CD.
And it's not just the piano but the music itself is a mix of so many varied styles of blues and boogie. 
It is definitely blues, but it's also got rhythm. Some tracks have a country tinge and a gospel feel is in there as well. Phew, what a test. 
I was audibly transported to a whitewashed church hall with dusty wooden floors or a sleazy old delta bar. It's a time travel delta disc. 
Don's legendary piano talent is shown so well here. Stride, boogie, ragtime and a little bit of R&B just for good measure.
His experience over the years with so many different artists has led him on his musical journey to this time now with Rob Grosser for Dr Don's Double Dose. 
The equally awesome Rob Grosser is no stranger to the music industry. From the early days of 'The News' and 'The Aliens' (Follow That Girl) to name a few to Jon Lord and Jimmy Barnes and more recently Tim Gaze, Pete Wells and Lucy De Soto, Rob is a drumming delight.
He has an easy style and is adaptable to almost any music genre as is evident in this small but extremely satisfying morsel. 
I would love to catch these two live to see the washboard playing.
My favourites would have to be 'Keep Your Hands Off Her', 'Saint James Infirmary' and the laid back 'It Ain't Gonna Worry My Mind'. In all these tracks Don's vocal capabilities also shine through. So different in tone and style, amazing. 
I have at least three people who instantly come to mind who would just love it.
All images from Conjure Bag, courtesy R Grosser
For Bookings/ Info email HRD@bigpond.com
Dr Dons Double Dose Don Hopkins & Rob Grosser. Kiama Festival
DR DONS DOUBLE DOSE
Dr. Don's Double Dose are Don Hopkins, piano and vocals with Rob Grosser, drums and percussion. Their music draws from the rich vein of blues and jazz of the 1920s and 30s through to the R&B, soul and gospel sounds of the 1950s and 60s with an emphasis on the New Orleans, piano styles and songs. Classics and rarities from the blues catalogue are intermingled with Dr. Don originals. The duo's music creates the good-time, barrelhouse and boogie-woogie fun of a blues party night. As well as playing the drums, Rob beats out catchy rhythms on his washboard were needed. 
An influential part of Sydney's Blues scene since the 1970s, Don was inducted into the Goulburn Blues Walk Of Fame in 2002. Don has played piano and keys on many Australian albums over the years, receiving a Chain Award for his work on the Sippin' and Slidin' CD by JR & The Bar Kings. His CD appearances include the Australian Recording Industry Association (ARIA) nominated "Little Story" and "Share This Life" by Jim Conway's Big Wheel. Don wrote and sang the majority of tracks on these CDs.
 
Rob Grosser started out playing drums in the big band swing style of his heros before recording and touring with pop, rock and blues bands from the 1970s to 1990s . One of these, The Aliens had two top ten Australian singles. As well as Dr. Don's Double Dose, Rob has performed with many acts live and on CD including, Jon Lord (Deep Purple), the late Pete Wells (Rose Tattoo), Chris Turner, and with Tim Gaze
. 
2012 Memphis International Blues Challenge
Blues duo, Dr. Don's Double Dose, return to Sydney after their second place win at the 2012 International Blues Challenge put on by the Blues Foundation in Memphis, Tennessee.
 
In January , Sydney blues duo, Dr. Don's Double Dose, travelled to the southern states of the USA to be part of the International Blues Challenge in Memphis. They made it to 2nd place which is unusual, they were told, for first time participants at this event.
 
In order to take part in the I.B.C., blues musicians need to have won their local region blues society's Blues Challenge. Dr. Don's Double Dose, who won for NSW and ACT, were competing against 84 other blues acts in the solo/duo category in Memphis. Dr. Don's performances were in The Handy Blues Hall, one of the local bars on the famous Beal Street in Memphis.
 
 After two quarter final performances heard by different sets of judges, they made it to the semi-finals. They then made it to the finals as one of eight acts which was held at the Orpheum Theatre in Memphis, to a packed house, and won the 2nd place with Ray Bonneville from Ozark Blues Society of Northwest Arkansas winning first place. The numbers of musicians, over 700, from the States and from other parts of the globe as well as other industry people attending, made it clear that blues music is well and truly alive and kicking.
 
One of the winning songs they played was a funky message song they wrote entitled Don't Let The Drillers Into St. Peters. This song tackles the contentious issue of the NSW government allowing coal seam gas drilling to go ahead in Sydney's urban environment.
 
The I.B.C. was put on by the Blues Foundation, which is an international organization dedicated to preserving blues music history and celebrating recording and performance excellence. Also it is supporting blues education and ensuring the future of this uniquely American art form. Along with the International Blues Challenge it also organizes every year the, Blues Music Awards, Blues Hall of Fame, and Keeping the Blues Alive Awards and other initiatives that help support blues and its musicians. It is based in Memphis which has been the centre for blues music since the1910s for the delta region and southern states of the USA.
 
The week before the Challenge Double Dose were able to perform at the Nashville Blues Society's Sunday Blues Jam. This was held at a funky joint called Carol Anne's Home Cooking Cafe.The standard of music was very high and gave Rob and Don an opportunity to warm up for the challenge ahead.
 
While in Memphis, Dr. Don's Double Dose laid down some tracks at a session at the famous Ardent Studios. Some of these will no doubt appear on their next CD.
 
After the event, Rob and Don continued their travels to New Orleans were they enjoyed listening to many great jazz, funk and blues performances in that historic city. A stand out event was a Mardi Gras Indian warm up session at the Ogden Gallery of Southern Art. Big Chief Monk Boudreaux led the 101 Runners in this exciting and informal session.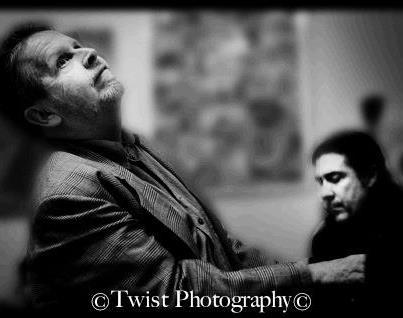 For Bookings/ Info email HRD@bigpond.com
Conjure Bag Dr Dons Double Dose with Don Hopkins & Rob Grosser
Read more…
0:00/3:44

0:00/5:33

0:00/3:56

0:00/3:05

0:00/3:29

0:00/3:07

0:00/3:57

0:00/2:54

0:00/3:22

0:00/5:37

0:00/3:41

0:00/4:13

0:00/4:32

0:00/4:05